Atmospheric Advent program
The Hellbrunn Adventzauber has become well known for its enchanting ambience, the unique children's program, the mystical world of "Krampus", the spectacular Christmas angel and the extraordinary exhibitors.
Since 2001 you can enjoy Salzburg's most atmospheric and idyllic Advent Market with its varied program, set in the fairy-tale setting of Hellbrunn Palace and park.
Every Wednesday 3pm - 5pm
"Stubenmusic" in the Orangery
---
Every Saturday 4pm - 6pm
Live Christmas music on stage in the Palace courtyard
---
Every Sunday 2pm - 6pm
Live Christmas music on stage in the Palace courtyard
---
Friday, December 1, 6pm
Parade of the "Krampusse" from Grossgmain
with spectacular dance at the palace staircase
---
Sunday, December 10 full day
Tag der Krampusse
On this day the unmasked "Krampusse" from Anif are our guests. They tell us about their customs, rituals and the club. Children can slip into the masks or try out the bells.
Hellbrunner Adventzauber – simply fairy-tale beauty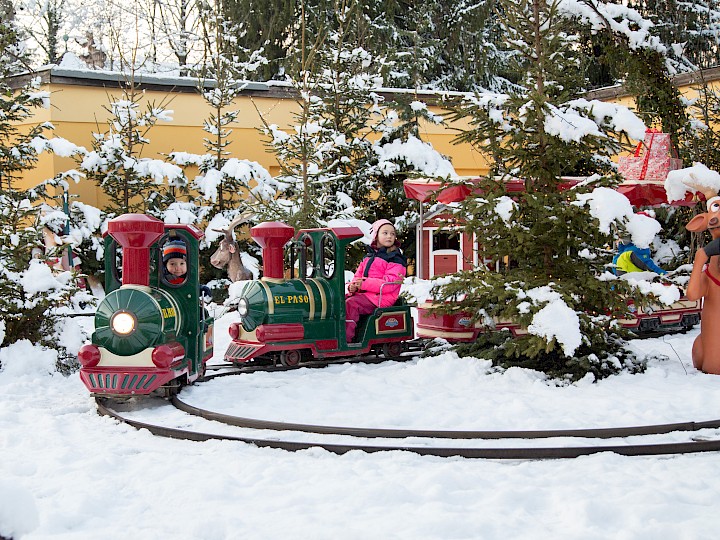 Children's program
The program at the Hellbrunn Adventzauber is particularly varied. Grilling sausages by the campfire, a trip on the Christmas train or writing a letter to the "Christkind" – all of this can be experienced by our youngest guests at the Children's World of Christmas.